When it comes to selling your home, making certain upgrades can help you get the best possible price. However, not all home upgrades are created equal. While some may provide a small boost in value, others can help you increase the resale value of your home significantly. In this blog post, we'll be discussing the best home upgrades for resale value in The Woodlands and Greater Houston market.
1. Kitchen Updates
The kitchen is often the heart of the home and is one of the most important rooms when it comes to resale value. According to a study by Remodeling Magazine, a minor kitchen remodel can recoup around 81% of its cost at resale, while a major kitchen remodel can recoup around 59% of its cost. This makes kitchen upgrades one of the best investments you can make when it comes to improving the resale value of your home.
Upgrading your kitchen can include replacing old appliances with newer, more energy-efficient ones, installing new cabinets, countertops, and backsplashes, and adding modern lighting fixtures. Other options may include upgrading your flooring to hardwood or stone, installing a kitchen island, or creating an open-concept kitchen that flows into other living areas.
2. Bathroom Upgrades
Another area where home upgrades can have a significant impact on resale value is the bathroom. Upgrading your bathroom can add a touch of luxury to your home and make it more appealing to potential buyers.
Bathroom upgrades can include replacing outdated fixtures such as toilets, sinks, and faucets with modern, more energy-efficient options. You could also install new flooring, add a new vanity with a granite or marble countertop, or install a new shower or bathtub.
3. Outdoor Upgrades
In Houston, outdoor living spaces are a must-have. According to a survey by the National Association of Home Builders, outdoor living areas are the most popular home feature among buyers. This means that making upgrades to your outdoor spaces can have a big impact on the resale value of your home.
Some popular outdoor upgrades include adding a deck, patio, or pergola. You could also create an outdoor kitchen with a grill and sink, add a fire pit or outdoor fireplace, or install a hot tub or pool. If you're looking to maximize the resale value of your home, creating an outdoor oasis is a great place to start.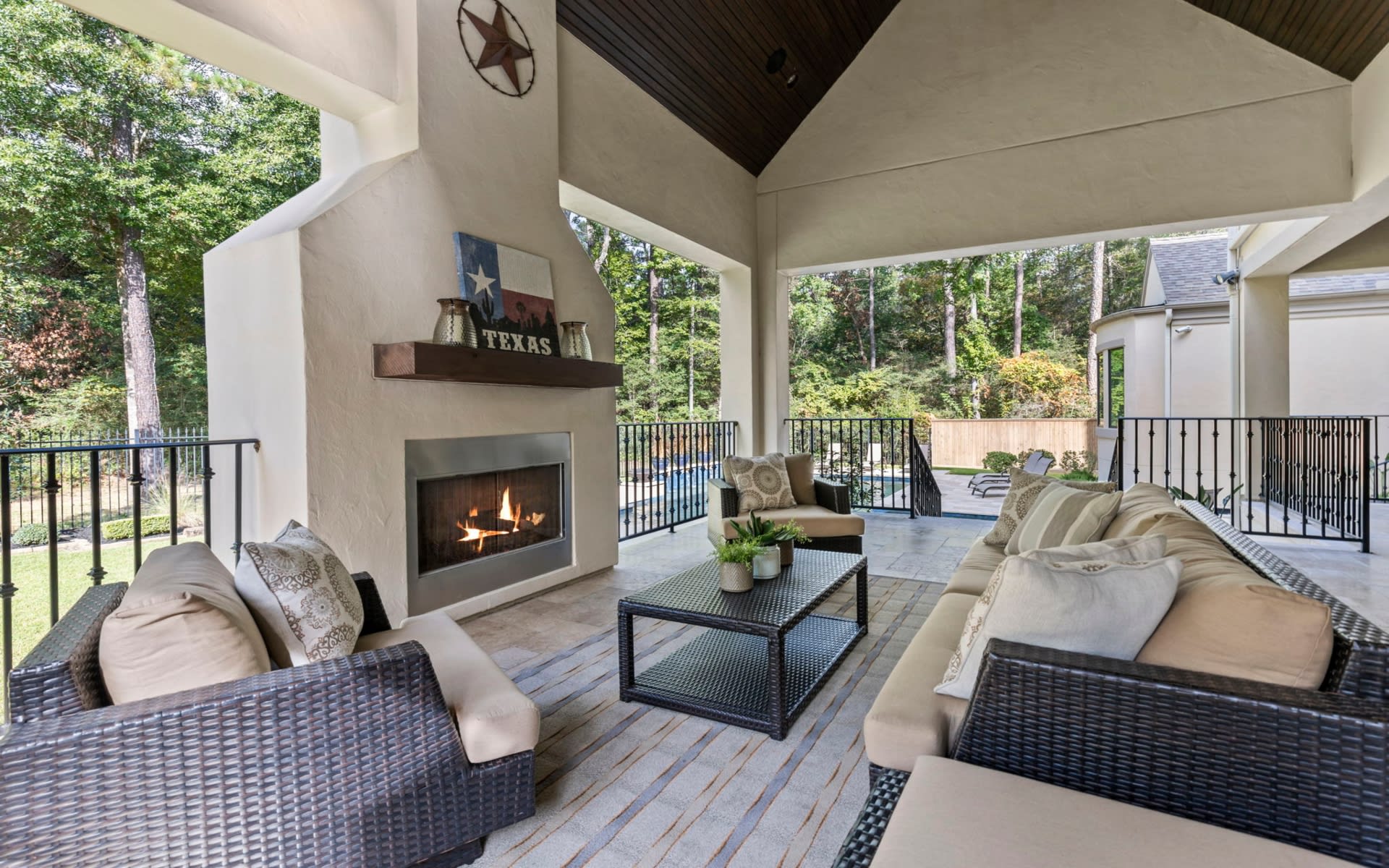 4. Energy-Efficient Upgrades
Energy-efficient upgrades are not only great for the environment, but they can also save homeowners money on their utility bills. When it comes to resale value, energy-efficient upgrades can be a huge selling point for potential buyers.
Some energy-efficient upgrades to consider include installing new windows, upgrading your insulation, adding solar panels, or installing a tankless water heater. These upgrades not only add value to your home but also make it more appealing to buyers who are looking for ways to save money on their energy bills.
5. Smart Home Upgrades
Smart home technology is becoming increasingly popular, and for good reason. Smart home upgrades can help make your home more efficient, secure, and comfortable. They can also help make your home more appealing to tech-savvy buyers.
Some popular smart home upgrades include installing a smart thermostat, smart lighting, a home security system, or a smart home hub that can control multiple devices throughout the house. These upgrades can help make your home more modern and appealing to buyers who are looking for the latest in technology.
In conclusion, when it comes to home upgrades for resale value, there are several areas to focus on. Kitchen and bathroom upgrades are always a safe bet, as are outdoor living spaces. Energy-efficient and smart home upgrades.